Irish fishermen say they are being "sacrificed" for the post-Brexit trade deal between the United Kingdom and the European Union.
Known as the Trade and Cooperation Agreement, it came into force in 2021, and obliges European vessels to progressively transfer to the UK part of their quota shares for certain fish stocks in the Atlantic Ocean and the North Sea.
For Ireland's fishing industry, this means a 15% cut to its quotas by 2025, and a projected annual loss of €43 million, making Ireland one of the worst affected countries by this deal.
"It's a death blow," says John Nolan, the manager of the fisherman's co-op in the southwest village of Castletownbere.
He reckons that 25% to 30% of his staff will be made redundant as a result over the next two years
Decommissioning of vessels
Dubbed the 'whitefish capital' of Ireland, Castletownbere could see 19 of its ships decommissioned, as part of a plan approved in the summer of 2022, by the Irish government, with the help of the EU.
According to Charlie McConalogue, Minister of the Marine, the scheme will help "restore balance between fishing fleet capacity and available quotas, following the reductions in quotas for stocks arising from the EU/UK Trade and Cooperation Agreement."
Of the country's 180 whitefish vessels, 64 have reportedly applied for decommissioning.
Skipper Daniel Healy is one of the applicants, but he has yet to receive the government's offer for his boat, the Robyn R.J., which is named after his three children. After a life at sea and years of promising catches, Daniel tells Euronews that his industry "just isn't in a very good place at the moment. It's on a slippery slope and we just don't know where it's going to stop."
"Quotas have been cut year on year, there's very little increase in quotas, it's just down and down and down, especially since Brexit," Daniel adds, wondering if he'll ever take his boat out again.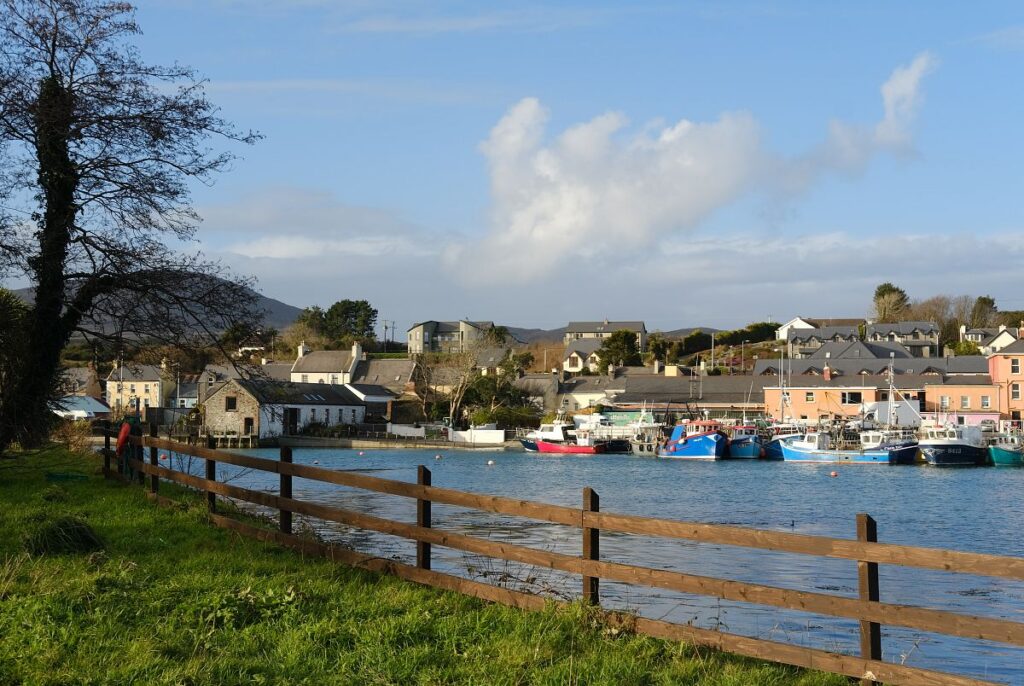 The feeling is echoed across Castletownbere, where many worry about the negative impact that the decommissioning scheme will have on local businesses and on this small community of less than 2,000 residents.
"We're going to suffer in our coastal communities. We're going to see people devastated over this. Generations and generations of people who have fished for maybe a hundred years now, there'll be nobody left of that family fishing. Forced out of the industry that they love. It's just a crime against us, to be honest," says Patrick Murphy, CEO of the Irish South & West Fish Producer's Organisation.
Despite several protests in Ireland, and appeals at the European level, the fate of Castletownbere and other fishing villages in Ireland seem inextricably tied to Brexit politics and to the Common Fisheries Policy, which allocates fishing quotas to each EU member state.
Nevertheless, John Nolan says the Irish "have to be given some hope by the European Union. And I implore our leaders, our politicians in Ireland and in Europe to treat Ireland more fairly."